and you can't think of a single thing to blog about...do a nice linky list!!
http://blogs.aupairinamerica.com/mdf/2010/02/10/snow-day-boredom-busters/
So here goes:
A few favorite blogs that I've read this week,
--Always the wonderful Miss Jenny of
Frecklewonder
fame! I love the blog, love the
shop
and am always drooling when viewing her instagram feed on the instagram iPhone app! Talk about a lucky thrifter! Whooo-hoo!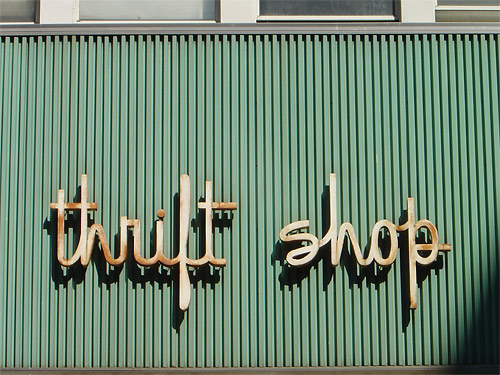 http://happymoneysaver.com/thrifty-tip-shopping-at-thrift-stores-to-save
--I love that Miss Cedar is an ever loving
Vintage Wife
who blogs about her baby, her cooking, and her love of vintage! She's groovin' on Facebook & instagram too....in between baby wrangling, moving and the usual home maker stuff! Whew, I'm tired just typing that!
http://aplaceembracedbyharmony.blogspot.com/2011/05/plan.html
--A blog that I have rib stitches while reading is the wonderful, and newly pregnant mom Rita. Who has fought her way through
Frumpdom
and come through on the other side! She's a grand story teller and if even an nth of a degree of what she writes about it true (and I'm sure it is)...I'm pretty happy I have only two children, and that they are girls (without the outside bits n pieces if I dare say!).
http://www.fabulousafter40.com/tag/frumpy-or-fabulous/
The non vis a vis networking of Twitter has introduced me to a plethora of blogs, shops (etsy and others) people, businesses and sundry other things. Just this morning I followed a link from my twitter feed and found a delightfully funny blog [post]....
--you'll find it
HERE
! Danielle is a funny lady, who likes to lay all the realities of a blogger's life out on the table, so to speak. ('bout wet myself reading the phrase "someone will get diarrhea"). Her
jewelry is delightful,
just like her blogposts showing her outfits (many thrifted items...go girrrrrl!).
http://pajamapaycheque.com/working-at-home-in-your-pajamas/

If you take some time and go visit anyone of these ladies through their blogs, shops, facebook pages, twitter or walk up to their doors. You could probably tell them that I sent you...but only half of them would know my name!! Ahhhh, the anonymity of the internet!!
Please, if you have a fav "person" on the internet, share a linky with me! Let me know what and why you are diggin their blog. Or maybe they give good twitter. Possibly they are the king/queen of FB postings!! I'm all fingers....and would like to clickety-click with some new friends!
Thanks for reading. I promise I shall try and make something interesting happen in my life so I have some great posts to read in the near future!
http://www.965malls.com/?p=1641